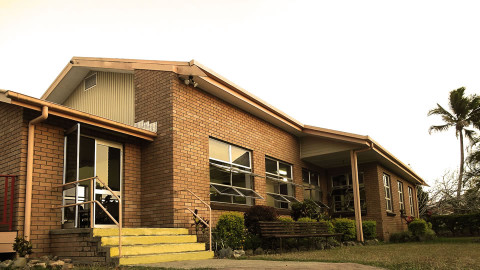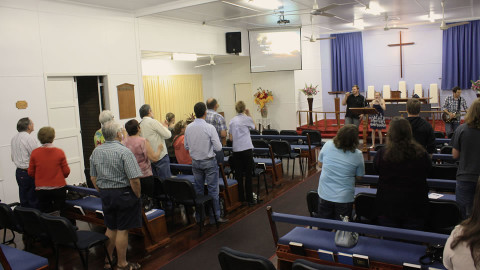 Thanks for dropping by! Our website will give you information about our church, and answer some questions you may have.
What to expect? It doesn't matter how much you know about church or God, you are very welcome at Iona West Uniting Church. We would love to get to know you and the best way for that is to come to one of our Sunday services.
Will I stick out? It is not unusual for us to have first time guests at any of our services. Our goal is to make you feel welcome, so don't be surprised if you are not only greeted, but people talk to you. At no stage will we single you out or embarrass you as being our guest. We have done everything we can to take the uncertainty out of visiting a church.
What should I expect at church? Each of our services last for about an hour. An offering is collected at each service and communion is held the first Sunday of every month, but you are not obliged to take part in any part of the service you're not comfortable with.
The Morning Service uses traditional liturgies and hymns and is very popular with elderly people. This service starts at 8:30am and there's often a morning tea aftwerward.
The Evening Service is quite contemporary, attracting families and young adults. The music team will play a few modern worship songs during the service. There will also be times of prayer, sharing, and a short message. After the service the young adults catch up over dinner at a local restaurant.
What about my kids? We know that as a parent you need to be sure that your children are in a safe learning environment and have fun as well. While we don't currently offer separate children's activities during services, we have an area set aside with children's table and chairs and can provide activity packs and toys.
What should I wear? We are more concerned with meeting your real life needs than with what you wear. If you dress casually, you'll fit right in.
How will I find my way around? We have a number of people at each service who will be in our foyer to greet people and to direct them to any part of the facility. The greeters in the foyer will be able to answer most of your questions about our facility, the service and any weekly activities as well. If you are still unsure about anything just ask someone and chances are they will be able to help you.
No matter how you ended up on our site, we are glad you are here. Take some time to get to know us, and we hope to get to know you soon.